M&S Heritage 8 Wheel Hard Shell Cabin Suitcase, Shell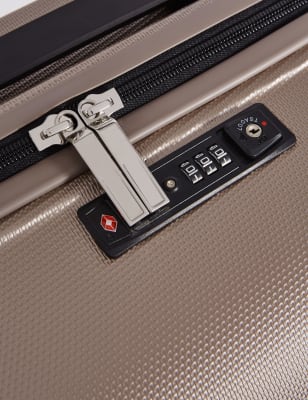 FEATURES:
A fabulous choice of cabin bag, this ultra lightweight suitcase will keep all your essentials safe, with a security zip and integrated TSA lock.
With zip compartments and packing straps, this hand luggage bag neatly glides on four wheels with 360 degree location, so it's easy to carry your must haves on board with you.
Always check with your airline as the cabin luggage dimensions can differ in size to the permitted allowance.
Guaranteed for 5 years against faulty workmanship.
Prices may differ at merchants' websites. We may get portion of sales if you purchase a product through our links.
---
more from marksandspencer.com see all 🠆