Long Story Short I Survived Crewneck Sweatshirt, Taylor Swift Inspired Sweatshirt, Unisex Sweatshirt. Color Options Available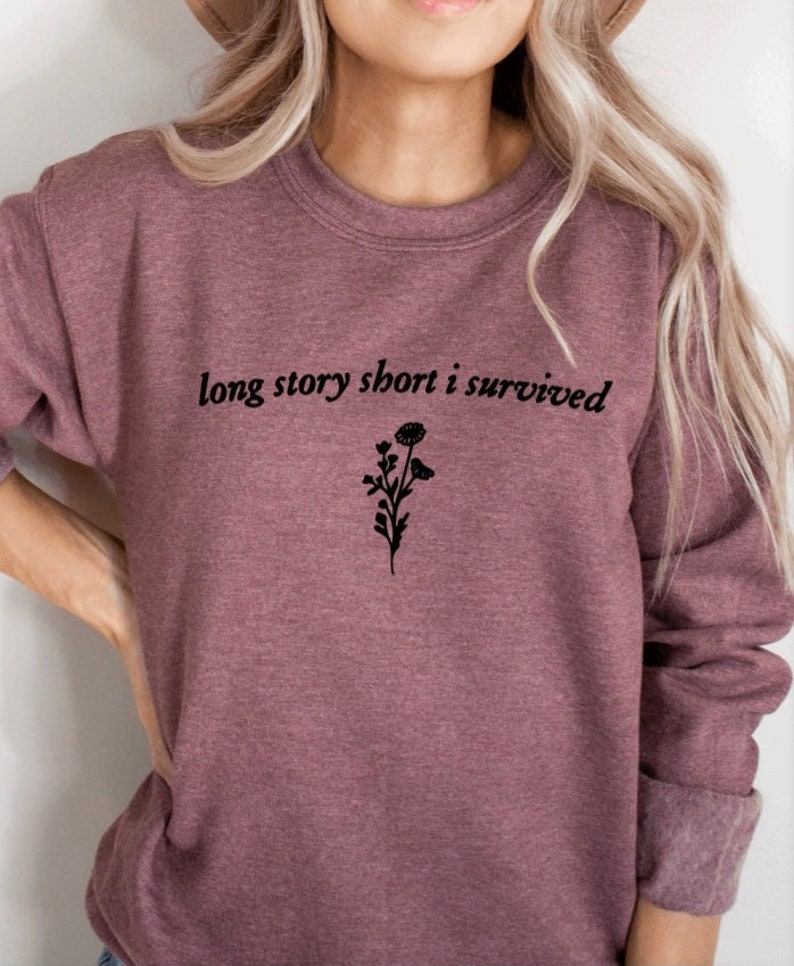 Save
BurkesProTees
Long Story Short I Survived Crewneck Sweatshirt, Taylor Swift Inspired Sweatshirt, Unisex Sweatshirt. Color Options Available
FEATURES:
Long Story Short I Survived Taylor Swift Inspired Unisex Crewneck Sweatshirt.
* All designs/vinyl can be done in your choice of black or white.
Please specify your color choice above.
Thank you!
*Tees and long sleeve shirts are Bella and Canvas.
Sweatshirts are Gildan.
All are unisex sizing.
*Be sure to check out our shop with all of our available short sleeve/long sleeve/sweatshirt/hoodie size and color options!
Thank you!
****Due to products being made to order, we can not accept returns/exchanges.
Thank you.
Prices may differ at merchants' websites. We may get portion of sales if you purchase a product through our links.
---
more from etsy.com see all 🠆